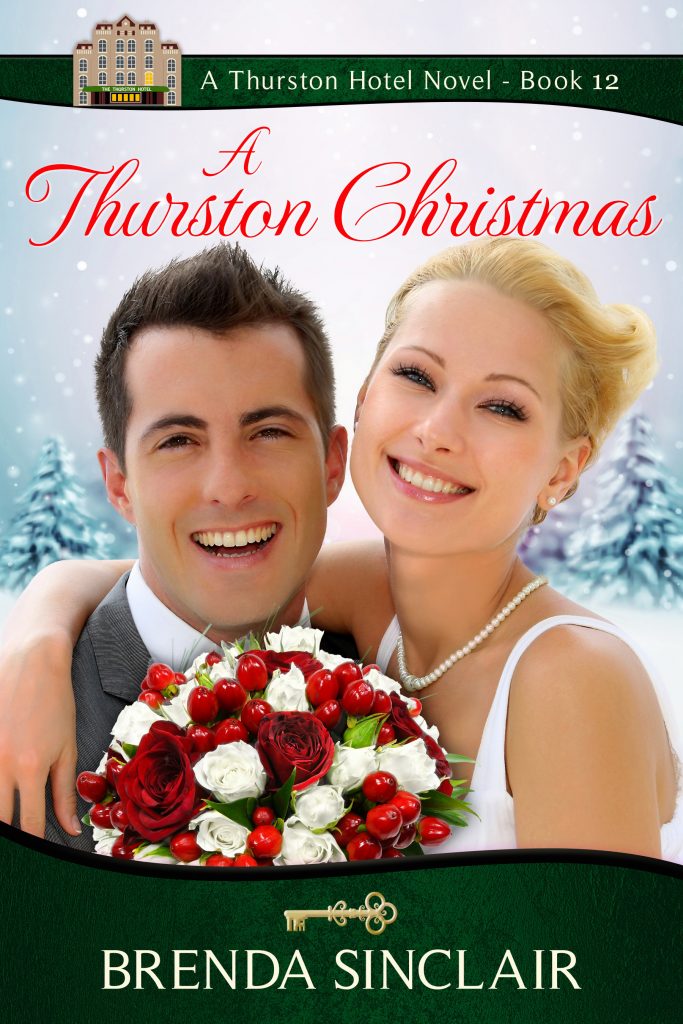 Today is the release of the final book in the Thurston Hotel Series!
A Thurston Christmas
After months of preparation, Riley Hamilton is finally marrying Brock Anderson one week before Christmas. With only three weeks to go, the wedding planner, Wendy Thurston is still going crazy with demands from the bride's mother, Riley is second guessing the choice for a wedding dress, and everyone's favorite senior, Mrs. Arbuckle, has taken ill. And the wedding planner is finding the best man to be the biggest complication of all.
Thirteen years Wendy's senior, Reg Anderson had no trouble convincing himself that the teenager he met years ago was too young for him. Now, when he sees the gorgeous forty-year-old woman she has become, the old argument is losing steam. Especially when he's spending time with the overstressed wedding planner at the gym or at dinner.   
As the citizens of Harmony prepare for the marriage of the mayor's daughter during the busiest time of year, new problems keep showing up. How much more can go wrong?
Available today at http://amzn.to/2hw2lna

Save
Save
Save